The spectacular SsangYong Rexton DKR has already been unveiled!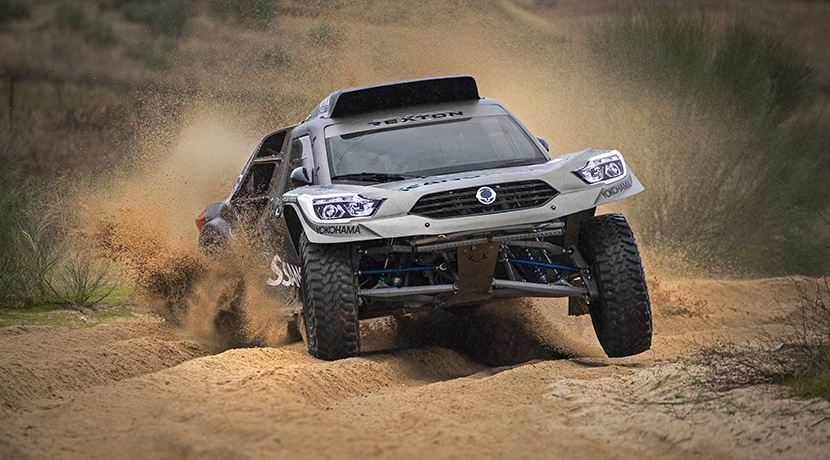 One year after the oldest Korean automotive brand he presented us with his ambitious program to compete for the toughest rally event in the world, SsangYong he was once again making an appointment to reveal the image and all the secrets of his vehicle for the Dakar Rally 2019 Like last year, at the wheel will continue Oscar Fuertes , receiving the navigation notes of Diego Vallejo .
Despite being a young project and resources limited, in the edition of the Dakar 2018 Oscar Fuertes and Diego Vallejo managed to complete the test with their SsangYong Tivoli DKR, placing in second place among the debutants and 30th overall. Undoubtedly, a success that many found difficult to believe. For the Dakar 2019 test they will have a much more evolved car that also changes its name to be called SsangYong Rexton DKR .
The XLI edition of the Dakar, which will be held from January 6 to 17, will be held exclusively in Peruvian lands, beginning and ending in Lima. The participants will travel about 5,000 kilometers, of which about 3,000 will be timed.
The car: SsangYong Rexton DKR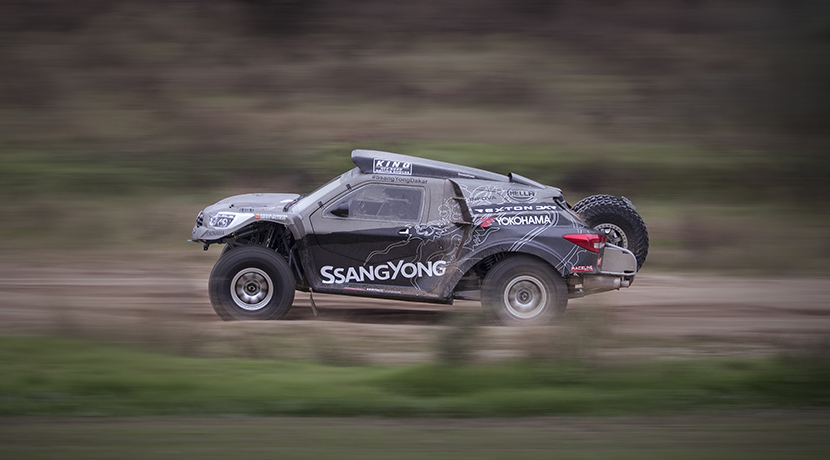 As we said, the car for this year is the SsangYong Rexton DKR. It is a new vehicle and fully developed in our country, a buggy that will compete in the category T1.3 (two-wheel drive vehicles and gasoline engine). Regarding Tivoli last year, the new Rexton is higher, has a greater ground clearance and is shorter.
The outer dimensions are now 4.7 meters long, 2.2 wide and 1.85 high. The wheelbase remains at 2.9 meters. What the engineers of this vehicle have done is to reduce the overhangs to improve the angles of attack and exit. By increasing the free height, it also improves the ventral angle , so there is less chance of being "stuck" on the crest of a dune.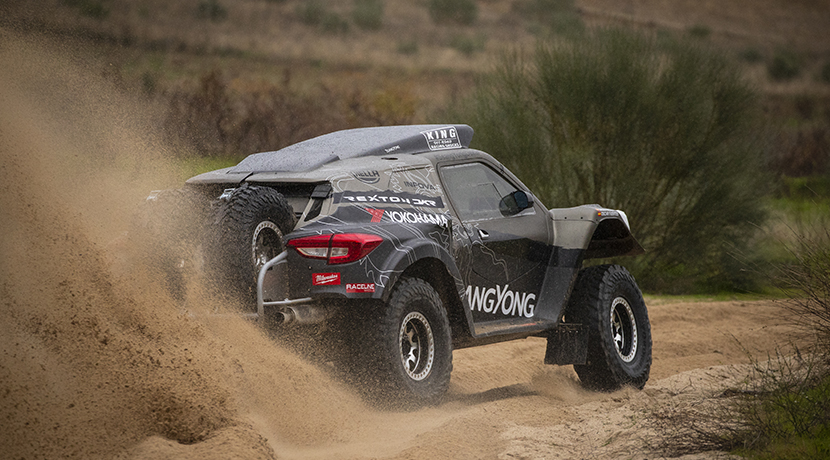 Thanks to the use of new materials and to reduce the odd kilo here and there, the new Rexton DKR weighs only 1,837 kilos, being 220 kilos lighter than the model of last year. This, without a doubt, will be very noticeable in the agility of the vehicle in all the senses. Rims, brakes, suspensions, steering, brakes, tires and electronics are also brand new.
Regarding the engine , a 6-liter V8 engine is located centrally. which yields 450 HP , improving the power of the previous one by 45 HP. This engine is associated with a new six-speed sequential gearbox, passing the energy to the rear axle by means of a Torsen self-locking differential more efficient than previously used.
Objective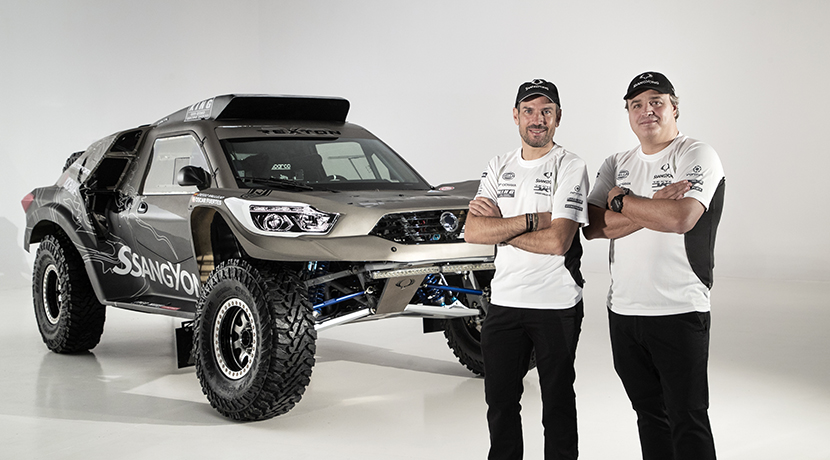 The main objective of the team is, undoubtedly, Complete the 5,000 kilometers of the 2019 Dakar Rally and return to Lima.Surely Oscar Fuertes and Diego Vallejo surprise us again.
You may be interested