McLaren 720S Stealth: anything but stealth
McLaren is already a brand in itself that few can aspire. But now imagine a division dedicated to customize your cars to the last detail. That is precisely what McLaren Special Operations (MSO) is dedicated to. A team of engineers and technicians is at your service, if you are willing to pay the bill. Well, what you can see in the images is his latest work: the McLaren 720S Stealth . But do not be fooled by its name.
Although Stealth means "stealth" in Spanish, this car has nothing discreet or silent. For starters, it's based on a 720S Performance unit . Which means that its exhaust pipes emit a noise more sonorous and sporty than the normal version. But the changes do not stop there. This car is full of unique features that make it stand out from the crowd, even more than usual.
What is hidden in the 720S Stealth?
On the outside, the paint of the McLaren 720S Stealth is del same color as the 1995 McLaren F1 GTR. The race car that won Le Mans that year. His name is gray "Defined Sarthe", which has been added several details in red vermilion, which have been hand painted to accentuate the lines of the body. A surprising fact is that the MSO workers took almost 200 hours to paint all the small details of the car.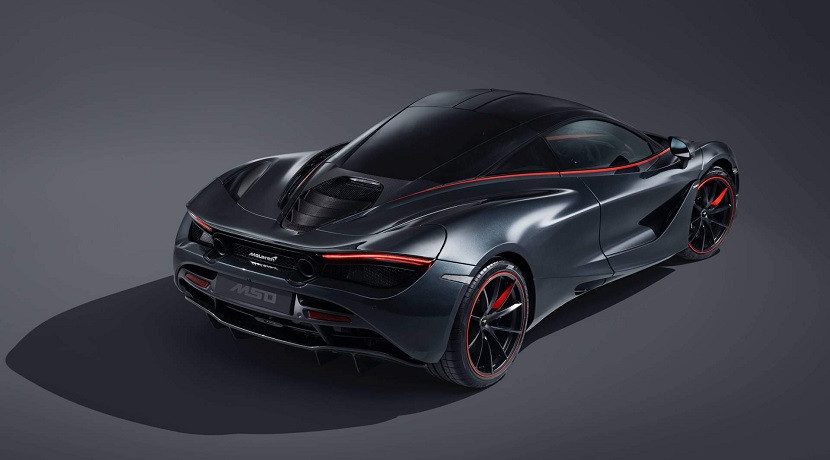 Red has also been used on 10-spoke super light alloy wheels finished in black Bespoke Satin. Beyond that, there is no shortage of exterior improvements in carbon fiber with a satin finish, including the front air intakes, the rear view mirror housings, the rear cover and the rear bumper air intakes .
The benefits of the 720S Stealth
Regarding the interior, the MSO division has customized the interior with leather and Apex red stitching on the dashboard, moldings of the doors and seats. No improvement in performance is mentioned, but the 720S already has surplus features. Its 4.0-liter V8 engine with double turbo delivers 720 HP of power and 770 Nm of maximum torque . This allows you to accelerate from 0 to 100 km/h in 2.9 seconds and reach up to 341 km/h.
If you want to see other spectacular works by McLaren Special Operations , do not miss the McLaren MSO R and the McLaren Speedtail.