Fernando Alonso will run this weekend with a special car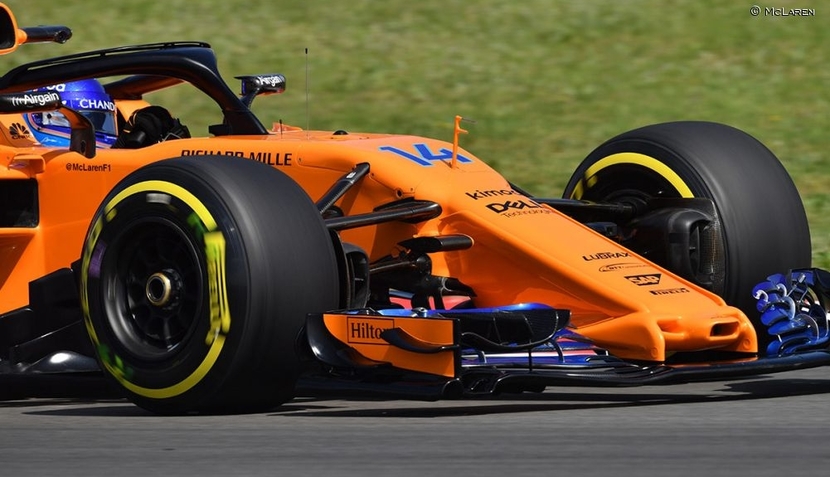 Fernando Alonso have a farewell surprise prepared by Liberty Media as we know, although it is not yet known what this surprise will be ... The current owners of F1 have been working to prepare everything in the GP of Abu Dhabi F1 2018 , which will most likely be the last of the Spanish driver in this category, unless it does not close the door completely and can return in 2020 or 2021, although I doubt it because of the statements that the pilot himself is making in the last hours. Although, as I say, you never know ...
We have already seen in F1 how a team manager says that they are not going to kick someone or that they are not going to sign someone and the next day we have news when it is precisely what the previous day refused ... That's why I say that in this sport you can not believe much of what is said, and we do not know if when Alonso said he is likely to come back he is telling the truth or if he says it when He says he will not come back. Moreover, I think both are true, because I think not even the pilot himself knows how things will happen in the future.




What we already know for sure is that Fernan do Alonso will run with a special car that has prepared McLaren for the last GP. They have worked together with the FIA and Liberty Media to make this possible and they can alter the decoration to commemorate this last race of the Asturian driver. The MCL33 will have the colors of the helmet of Fernando in the back, that is to say, a blue, yellow and red frills, in addition to the distntivo of Fernando Alonso in the frontal zone of the single-seater and lateral.
Now the doubt it will be if this MCL33 special edition will be in the Fernando Alonso's museum next to the normal MCL33 car or if only one of them will be. It would be nice if both of them were there, but we do not know Fernando's agreement with the team to keep the cars. Maybe being the last one is special and I want to have it also among its decoration, although only the colors vary and the car remains the same. I hope that this car can cross the finish line for reliability and that no rookie will take it to the front at the start ...
You may be interested